Keep the kids active during the School Holidays in and around Sydney.
As parents ourselves we understand the joys (and challenges) of school holidays. For working parents, this can be a real juggling act…even more so these school holidays!
Current stay-at-home orders for all of Greater Sydney including the Blue Mountains, Central Coast and Wollongong are in place until 11.59pm Friday, 9 July. We have put together a range of ONLINE and In-Person activities (for once restrictions have lifted). 
The School Holidays are a great time to try a new activity, learn new skills in an activity that they already love. 
Our online directory is the perfect tool to search for fun and family-friendly online and in person school holiday classes, activities and fun days out in your area.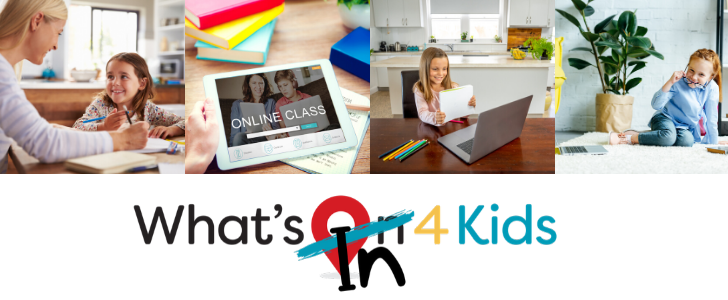 Online Classes and At Home Activities
If you are looking at relaxing at home or due to COVID restrictions looking for online activities, there is plenty to keep the kids occupied with so many amazing online classes and DIY kits available.
Sing Out Your Super-Powers at Choirs4kids Online these holidays. Our award-winning program has incredible results with kids connecting all around the world to sing and have fun. We are number one for singing online in Australia and we know your superstar will love our sessions.
Get you FREE PASS here!
STEM Punks
STEM Punks
Online Classes are designed and delivered by teachers with live interaction & learning support.  Students have access to all classes for 30 days after enrolment. No prior skills required – start your learning journey today!
Individual classes available or check out our popular 10 class bundle!
School Holiday Classes and Day Camps
The School Holidays are a perfect time to try a new sport or activity. It is not only lots of fun, but it will give your child an insight into a new sport or class before enrolling in a new after school activity. They also aim at enhancing current skills and techniques. Full-day classes and camps are also a perfect way to keep the kids busy while you are at work or just for a bit of a break. There is a range of classes and activities on offer…there is something to suit all interests! (SOME CLASSES CLOSED DUE TO COVID RESTRICTIONS)
Indoor Venues and Days Out
Escape the cool weather and have fun at one of Sydney's indoor locations. Choose from trampolining. pottery, rock climbing, art classes, indoor play centres and more. (SOME VENUES CLOSED DUE TO COVID RESTRICTIONS)
Virtual Room Sydney
– Virtual Room is one of the world's best team-based virtual reality experiences and is now in Sydney.  Blending the escape room concept with a full 3D cinematic experience to deliver a unique, immersive and mind-blowing adventure.
Outdoor Venues and Days Out
Get the kids out and about, enjoying nature and wildlife at one of Adelaide's exciting farms, zoos or outdoor venues. (SOME VENUES CLOSED DUE TO COVID RESTRICTIONS)
Museums, Art Galleries and Planetariums
Museums, Art Galleries, Planetariums and historical places of interest are places where families can play and learn together. Click on the below links to daily and school holiday activities and events at your local museums and galleries. Exhibits are often changing and are a really fun, low-cost school holiday outing. Be sure to book any classes, as they always fill fast. (SOME VENUES CLOSED DUE TO COVID RESTRICTIONS)